Awards
---
Just so you know, I don't go 'round applying for awards. Anything you find here is here because someone wanted to say "Hey, I like your page."
---

This award came from sgoast@mediaone.net at the Yahoo ALL HAIL BRAK! club. Thanks!
---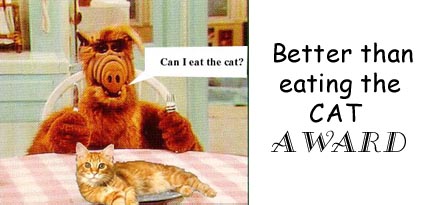 This twisted little thing came from remailer@prolynx.com.
Wow, "Brak's Scrapbook is better than a munchy, crunchy kitty! Mmmboy!
---
Back to Brak's Scrapbook