Space Ghost #1 by Comico (1987)
A few panels I have excerpted 'cuz, well, I like 'em! You got a problem with that?
---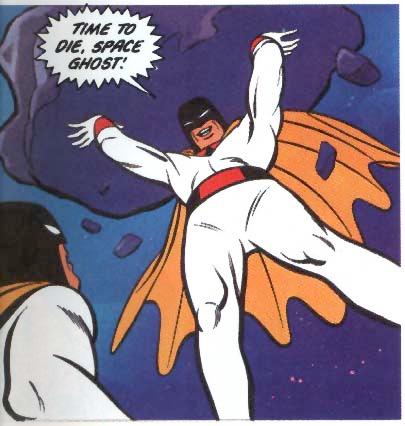 Good artwork doesn't have to be terribly detailed!
BTW, that is not Chad Ghostal after a shave. Or after anything else was removed.
---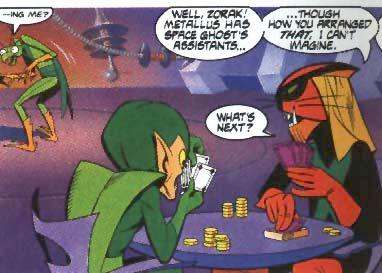 Zorak's hand-picked minions don't seem to be showing the dedication that they had back in the '60s.
---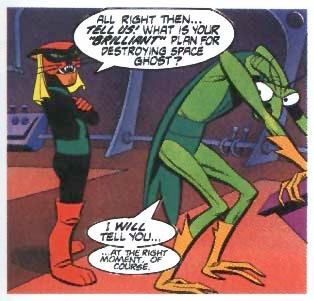 ...And Zorak seems to be rather low on the leadership scale, too.
---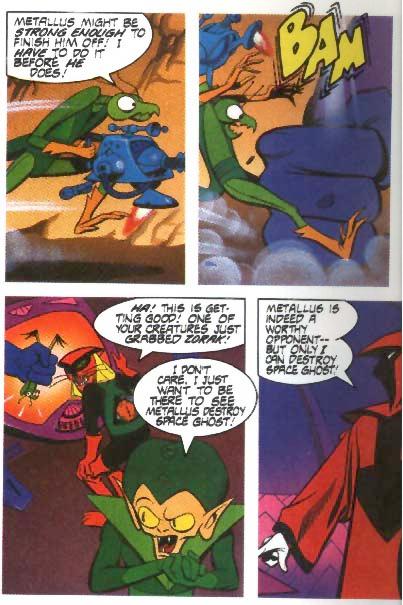 In fact, one could say that Zorak don't get no respect, no respect at all!
Especially when everyone else already has his own agenda.
---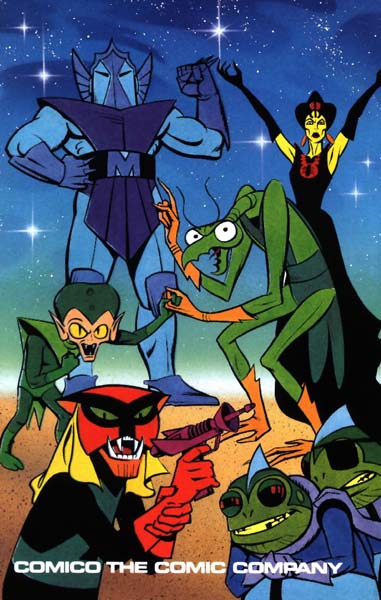 But in the end everyone gets together for a group photo.
Zorak: Lemme hear a "Whooooa BUNDY!"
Metallus: (Metallic droning) (Translation: Yeah! Woof-woof-woof-woof!)
Black Widow: What am I doing here? I wasn't in this comic at all.
One-Eye: Neither was I.
Brak: I got carpal tunnel.
---
All panels here from the now-defunct Comico comic. All characters are copyright © 1966 Hanna-Barbera.
Back to Brak's Scrapbook.